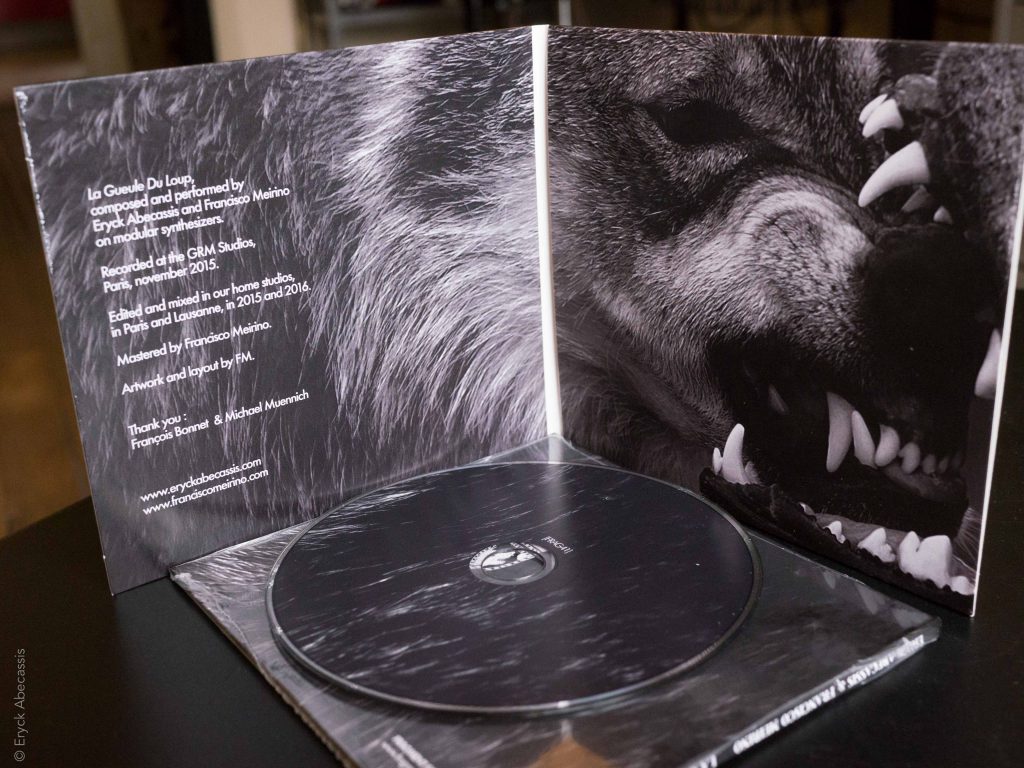 « It all started in two thousand six, on a cold evening of March when Eryck Abecassis made the discovery of Phroq*'s website. An architecture without concessions, the dropmenus with their data like steep cliffs leaving no alternative but to suddenly jump into a sea of noise and steel, a genesis of high-voltage electronic connivance « 
Eryck Abecassis Francisco Meirino – modular synth power duo 
---
NEXT LGDL date : 30th November 2018 – Instants Chavirés Montreuil – Paris
---
Out Now,  CD on Fragment Factory Records – or directly here

La Gueule du Loup explores raw improvisation in a crude, almots cruel manner. On stage the two musicians, side by side, build musical sets free of pre-existing structures or recorded sounds. The electronic matrix arises from the modules and is immediately propelled into the atmosphere. What is at stake in their brains is an intense exchange of matter in the plasma state.
The two unpatched modular synths, first suggest a virgin circuit. Patches are built during the performance.
Cosmetic memory plays a secondary role here, catapulted styles shoving the idea of a unified single-style. This is another memory, were the patch is a substitution to ensure a sound coherence of elements, tones, micro-tones, rhythms, order and chaos.
La Gueule du Loup can perform live in large or small venues, noise/improv music festivals, diy spaces, but also art gallery or museums.
The set-up and technical specifications will be adapted in situ.